I haven't posted a giveaway on here before, but thought I would let you know of one that is going on right now at
Mom Spotted
. Look at these super cool
Wilton Punch. Cut. Decorate!
tools:
For those who have never piped or piping doesn't come easily these cute
sugar sheets
can make it easier. They have different colors, prints, solids and alphabets.
The tool that I am most excited about are the
cake punches
. I do have my cricut cake, but when I don't have to pull out the cricut the better. These look so fun to use. Some of these even come in sets of 3 different sizes for layer. Oh I want these too bad.

Do you want a chance to win this
Wilton Punch. Cut. Decorate!
set valued at $126. If so head on over to
Mom Spotted
. Good Luck, but I will be honest I am keeping my fingers crossed that this giveaway comes my way!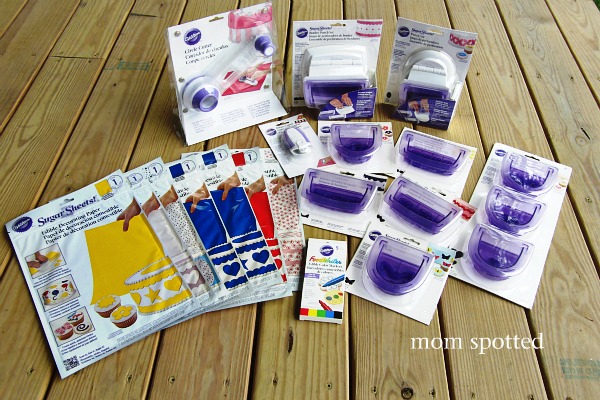 Have I mentioned that I really wish I knew how to become a Wilton Mom Abassador to try out the newest Wilton's tools? If any of you know how I can do so please let me know!!